Welcome
to the
Strategy Analyst Programme
Humanising finance is what we're about. But to all intents and purposes, we're a financial services company with a tech mindset. We harness the most powerful tech solutions to create ever-better products and services that will make our customers' lives easier.
Join our Strategy Analyst programme, and you'll help to make that happen. You'll come at problems from fresh new angles. You'll be brimming with ideas (and not afraid to share them). And you'll keep our whole organisation on the right track.
So what exactly does this role involve?
Essentially, you'll be seeing a broad range of projects through from start to finish. Those projects will have a direct impact on what we do – often on some of our biggest business decisions.
And because you'll have the chance to rotate through a number of our teams, you'll get a feel for where your skills and interests best lie. Which will be invaluable when you step up to the next level.
The role
Job ID R100314
Nottingham Trent House (95002), United Kingdom, Nottingham, Nottinghamshire
At Capital One, we're building a leading information-based technology company. Still founder-led by Chairman and Chief Executive Officer Richard Fairbank, Capital One is on a mission to help our customers succeed by bringing ingenuity, simplicity, and humanity to banking. We measure our efforts by the success our customers enjoy and the advocacy they exhibit. We are succeeding because they are succeeding.                                               

Guided by our shared values, we thrive in an environment where collaboration and openness are valued. We believe that innovation is powered by perspective and that teamwork and respect for each other lead to superior results. We elevate each other and obsess about doing the right thing. Our associates serve with humility and a deep respect for their responsibility in helping our customers achieve their goals and realize their dreams. Together, we are on a quest to change banking for good.
Graduate Strategy Analyst - Nottingham Office
Strategy Analysts at Capital One
You'll come at problems from fresh new angles. You'll be brimming with ideas (and not afraid to share them). And you'll keep our whole organisation on the right track. You'll
use data to solve problems and drive change that leads the whole industry forwards.
What you'll do 
There's a huge range of work on offer here that makes a real difference to our customers. You'll develop coding skills and analytical abilities, you'll build models and make recommendations based on solid quantitative and qualitative analysis. 
You'll look at risk, project management and how to solve problems. We'll be asking you to interpret data and a range of other insights to make the right decisions for our business and customers. Plus you'll learn how to influence, collaborate and present across the business, and gain experience of presenting your ideas to senior leaders. 
How you'll make an impact 
By bringing projects from concept, to market, you'll have a direct impact on customers. 
You'll help us determine who we lend to responsibly. 
You might help customers improve their understanding of credit for example, or how our customers can use our products most effectively. 
You'll make sure our marketing reaches the right customers. And ultimately your work will help our customers change the way they live, by helping them succeed with credit. 
What you'll need
It doesn't matter what degree you have. What does matter is that you bring a curious mindset, along with superb problem-solving skills. We look for people who thrive in a collaborative environment. You'll work well with others, but you'll also be focused on growth and development – both yours and ours. 
You'll have strong maths skills. Plus you'll be keen to develop skills in coding, structured analysis and influencing skills.
Application Information
Sponsorship

We are currently unable to consider applications from candidates who will require ongoing sponsorship.  If you require Tier 2 (General) sponsorship in order to work in the UK (including students who currently hold a Tier 4) your application will be kept on hold until and we'll reach out to you if; we are not able to fill our vacancies via the resident labour market, more positions become available or our policy changes.

Application deadline is 16th October 2020
Eligibility you can apply if you are due to graduate in 2021 or have graduated in the past 2 years

Capital One is committed to diversity in the workplace.
Capital One is committed to diversity in the workplace.
If you have visited our website in search of information on employment opportunities or to apply for a position, and you require an accommodation, please contact Capital One Recruiting at 1-800-304-9102 or via email at RecruitingAccommodation@capitalone.com. All information you provide will be kept confidential and will be used only to the extent required to provide needed reasonable accommodations.
For technical support or questions about Capital One's recruiting process, please send an email to Careers@capitalone.com
Capital One does not provide, endorse nor guarantee and is not liable for third-party products, services, educational tools or other information available through this site.
Capital One Financial is made up of several different entities. Please note that any position posted in Canada is for Capital One Canada, any position posted in the United Kingdom is for Capital One Europe and any position posted in the Philippines is for Capital One Philippines Service Corp. (COPSSC).
The benefits
Health
Live a healthy life with our private health insurance which is free for your family.
Fitness
Stay in shape with our on-site gym in Nottingham and rooftop running track in London.
Wellbeing
Work-life balance is important to us. So, we are open to flexible working to support your lifestyle.
Salary
As a Strategy Analyst graduate, you'll start on £40,000 with an extra £5,000 as a starting bonus. Our intern salaries start at £25,000 pro-rata with a £1,000 joining bonus too.
Training
You'll get access to vast amounts of internal and external conferences and a dedicated internal training platform.
Community
You'll get to do some volunteer work every now and then too. Through volunteering, you'll play a pivotal role in the delivery of our community investment work.
Meet Lucy
Lucy Hagues, UK CEO
Lucy joined Capital One's Strategy Analyst graduate programme in 2005 from the University of Cambridge.
"As a graduate joining a large company you can be sceptical about the culture and values. I know I was. It took me while to realise that it was really true – we're absolutely committed to both excellence and doing the right thing for our customers."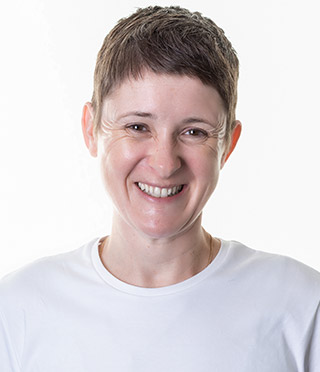 Success profile
Take a bird's eye view of our business and find ways to make it better. We're not fans of 'business as usual'. We're always coming up with new ideas and finding new ways to improve. You'll help us find those ways.
Analytical – You'll have a knack for translating complex data into business ideas, and vice-versa. You'll need strong maths skills, an analytical mindset and a willingness to learn to code.

Curious – You'll be a creative problem-solver. You'll need curiousity to be able to solve new ways to help our customers stay on track with their credit.

Confidence – Not only will you come up with ideas - you'll also need the confidence and presentation skills to get those ideas into market.
What do Strategy Analyst do?
Meet Licheng and learn about what it's like to be a Strategy Analyst Graduate here at Capital One.
Want to understand a bit more about the work of a Strategy Analyst at Capital One? Take our short quiz and find out if you've got what it takes. Expect some calculations in the quiz, so make sure you have a calculator, pen and paper ready.
This case study has been developed specifically to show you the type of work our Strategy Analysts do here. So, whilst the data and scenarios are fictitious, the objectives and tasks are realistic.
Your
career path
We don't believe there's only one way to progress your career. At Capital One, you can choose the path that's right for you.
Programme brochure
For more information about our Strategy Analyst programme, please see the programme brochure.