Welcome
to the
Software Academy Programme
As a business, we've always wanted to be pioneers, not followers. And that's why Software Engineering is so pivotal to our success.
This is essentially where the magic happens. It's where we create game-changing new software. Build new solutions. Tackle all sorts of business challenges. And keep everything running smoothly.
All of that means we have to be super agile. It makes this a really exciting place to work. Get ready for design thinking, open source software, public cloud, APIs, a lean start-up mind-set, an agile framework…
You'll get to experience lots of different tech within our Software Academy – you don't necessarily need a background in computer science, although you will need to have a baseline coding ability (any programming language you know is fine).
The role
Job ID R122023
Nottingham Trent House (95002), United Kingdom, Nottingham, NottinghamshireSoftware Academy - Graduate Programme 2022 (Nottingham)
Application Information
Salary:£35,000 in Nottingham plus a £5,000 joining bonus and other benefits
Location:Nottingham
Start date:September 2022, off cycle starts are available
Sponsorship: We're able to sponsor if you currently have the right to work in the UK including student visas
Eligibility: Open to any final year students or those who've graduated in 2021 (or complete a Masters/PhD in 2021/22)
Closing date:12th November 2021 (subject to change)

Want to shape tomorrow?
If you think Capital One is just a credit card provider, think again. In many ways, we're as much a technology business as a finance company. We pioneered the use of predictive modelling in this industry, and today we still look at credit the way tech companies look at everything – with a view to changing the way people live. 
It all makes this an inspiring place to launch your career. We're an award-winning employer because we encourage freedom, embrace creativity and offer the chance to take on meaningful work in collaborative teams right from the start.
We're committed to creating a level playing field and seek to create teams that are representative of our customers and the communities we serve.  We'd love to hear from you if you identify with a typically under-represented group in our industry and are particularly keen to hear from women and ethnic minority candidates.
We're inspiring because we're inclusive. A gamechanger because we never stop pushing ourselves. Great because of you. 
Software Engineers at Capital One
Our Software Engineers create the solutions that define the way we work and what we do – the tech they create helps us to find the right credit for every customer. As part of our Software Academy, you'll learn how to build great systems, languages, tools and frameworks. That's going to involve working across several teams, using the latest JavaScript frameworks for web development, native iOS and Android mobile development, plus Cloud-hosted microservices. 
You'll learn about Quality Engineering, spend time in our Development Tools team, and support our drive to AWS in Infrastructure Engineering. And in Cyber, you'll make sure our systems are watertight – safe and secure. 

What you'll need
You'll need baseline coding skills in any language, but you don't necessarily need a background in Computer Science. And because making a positive difference to our customers' lives means working across multiple channels, we'll want to see the flexibility and aptitude for learning it takes to master lots of different tech. 
Where and how you'll work
This is a permanent graduate position based in our Nottingham or London offices.  We've adopted a flexible hybrid working model - one that creates the opportunity to work in your own way, but also provides great spaces for in-person collaboration.  
Our core in-the-office days are Tuesday to Thursday, but they aren't mandatory - you'll be led by your team, the type of work you do and of course your preferences. Many of our team have flexible working patterns so we're open to discuss flexible working arrangements with you.  
You can read more about the full announcement from our Founder and CEO Rich Fairbank here: Update on CapitalOne.com
Capital One is committed to diversity in the workplace.
If you require a reasonable adjustment, please contact ukrecruitment@capitalone.com  All information will be kept confidential and will only be used for the purpose of applying a reasonable adjustment.
For technical support or questions about Capital One's recruiting process, please send an email to Careers@capitalone.com
Capital One does not provide, endorse nor guarantee and is not liable for third-party products, services, educational tools or other information available through this site.
Capital One Financial is made up of several different entities. Please note that any position posted in Canada is for Capital One Canada, any position posted in the United Kingdom is for Capital One Europe and any position posted in the Philippines is for Capital One Philippines Service Corp. (COPSSC).
Who We Are
At Capital One, we're building a leading information-based technology company. Still founder-led by Chairman and Chief Executive Officer Richard Fairbank, Capital One is on a mission to help our customers succeed by bringing ingenuity, simplicity, and humanity to banking. We measure our efforts by the success our customers enjoy and the advocacy they exhibit. We are succeeding because they are succeeding.
Guided by our shared values, we thrive in an environment where collaboration and openness are valued. We believe that innovation is powered by perspective and that teamwork and respect for each other lead to superior results. We elevate each other and obsess about doing the right thing. Our associates serve with humility and a deep respect for their responsibility in helping our customers achieve their goals and realize their dreams. Together, we are on a quest to change banking for good.
The benefits
Training
You'll get access to vast amounts of internal and external conferences and a dedicated internal training platform.
Community
You'll get to do some volunteer work every now and then. We are proud to support our local tech communities with various meet-ups and events for you to get involved in.
Health
Live a healthy life with our private health insurance which is free for you and your family.
Fitness
Stay in shape with our on-site gym in Nottingham and rooftop running track in London.
Wellbeing
Work-life balance is important to us. So, we are open to flexible working to support your lifestyle.
Finances
As a Software Academy graduate, you'll start on £35,000 in Nottingham and £40,000 in London. Both come with an extra £5,000 joining bonus. Our intern salaries start at £22,000 pro-rata with a £1,000 joining bonus too.
What do our Software Engineering Graduates do?
Meet some of the team and learn about what it's like to be a Software Engineering Graduate here at Capital One.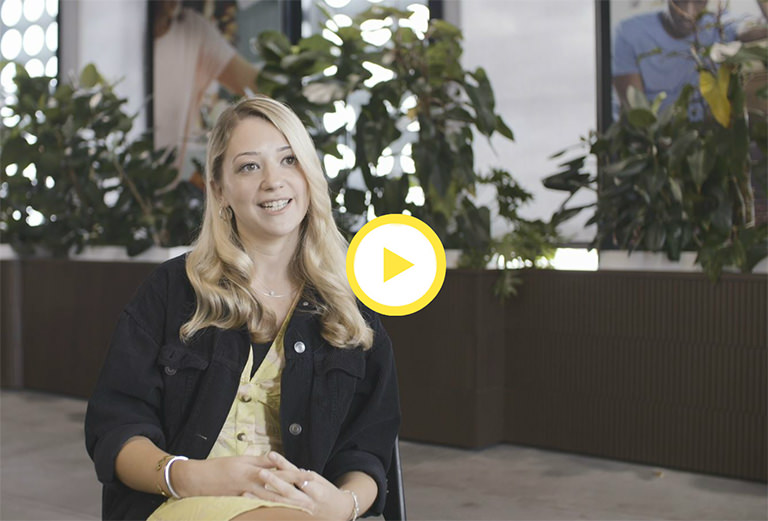 Becca - Senior Software Engineer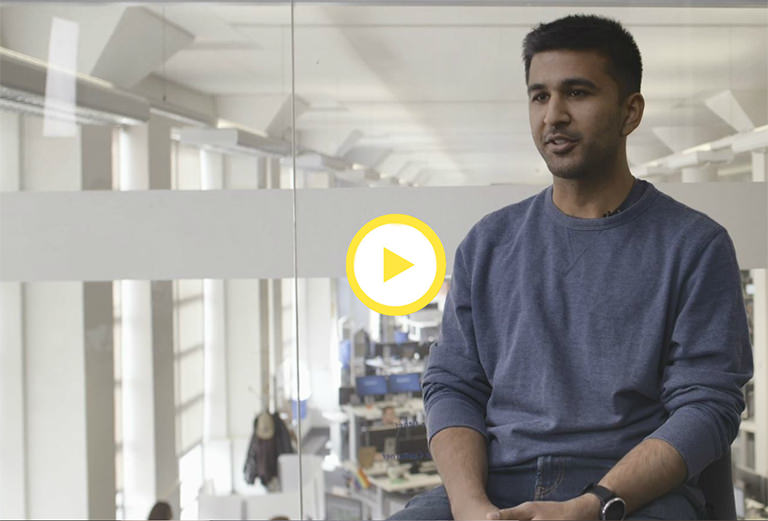 Krishan - Senior Software Engineer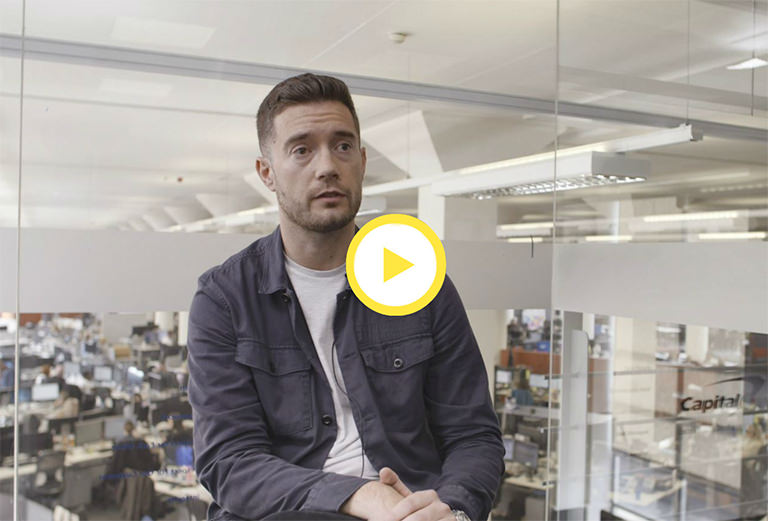 Paul - Senior Director, Software Engineering
Success profile
Shape the future of digital banking. We're only as good as our tech allows us to be. So we can't just sit back and wait for other people to create the next big thing.
Programming – You'll need to have a baseline coding ability, any language to start out is fine and we'll help you become bilingual. We use the latest JS frameworks for web development, native iOS and Android mobile development and cloud hosted microservices.

Problem-Solving – You'll be finding creative answers to complex problems. It'll be fast-paced and challenging. But you'll be able to help shape some of the most fundamental ways we run our business.

Fast Learning – Being a top programmer won't cut it. You need to be a dab hand at learning quickly, too. Hone your skills in everything from APIs to mobile, big data and cyber security.
Your
career path
We don't believe there's only one way to progress your career. At Capital One, you can choose the path that's right for you.
Programme brochure
For more information about our Software Academy programme, please see the programme brochure.