Welcome
to the
Software Academy Programme
As a business, we've always wanted to be pioneers, not followers. And that's why Software Engineering is so pivotal to our success.
This is essentially where the magic happens. It's where we create game-changing new software. Build new solutions. Tackle all sorts of business challenges. And keep everything running smoothly.
All of that means we have to be super agile. It makes this a really exciting place to work. Get ready for design thinking, open source software, public cloud, APIs, a lean start-up mind-set, an agile framework…
You'll get to experience lots of different tech within our Software Academy – you don't necessarily need a background in computer science, although you will need to have a baseline coding ability (any programming language you know is fine).
The role
Job ID R94822
Nottingham Trent House (95002), United Kingdom, Nottingham, Nottinghamshire
At Capital One, we're building a leading information-based technology company. Still founder-led by Chairman and Chief Executive Officer Richard Fairbank, Capital One is on a mission to help our customers succeed by bringing ingenuity, simplicity, and humanity to banking. We measure our efforts by the success our customers enjoy and the advocacy they exhibit. We are succeeding because they are succeeding.                                               

Guided by our shared values, we thrive in an environment where collaboration and openness are valued. We believe that innovation is powered by perspective and that teamwork and respect for each other lead to superior results. We elevate each other and obsess about doing the right thing. Our associates serve with humility and a deep respect for their responsibility in helping our customers achieve their goals and realize their dreams. Together, we are on a quest to change banking for good.
Software Academy Graduate Programme (Nottingham)
Salary: £32,000
If you think Capital One is simply a credit card provider, think again. In many ways, we're more of a technology business than a finance company. We pioneered the use of predictive modelling in this industry, and today we still look at credit the way tech companies look at everything – with a view to changing the way people live, making things simpler and easier for our customers. 
As a result, you'll find Capital One an inspiring place to launch your career. We're an award-winning employer in part because we encourage freedom and creativity, as well as looking after our people. 
What are Software Engineers at Capital One?
Our Software Engineers develop solutions that define the way we work and what we do. Put simply, they create and use the technologies that enable us to deliver great customer experiences.
What you'll do
Life in our software academy is all about learning how to build great systems, languages, tools and frameworks, deliver quality code and create meaningful experiences for our customers through the power of technology. You'll work as a Software Engineer across several teams, using the latest JavaScript frameworks for web development, native iOS and Android mobile development, and Cloud-hosted microservices.
You can expect to experience Quality Engineering too, building frameworks to automate our quality checks. And as part of our Development Tools team, you'll create the tools that make the development and deployment of our software seamless. We'll also look to you to support our drive to AWS as part of our Infrastructure Engineering teams. And in Cyber, you'll make sure our systems are watertight so we can ensure our systems are always fully protected. 

What you'll need
You'll need baseline coding skills in any language, but you don't necessarily need a background in Computer Science. You'll get to experience lots of different tech here because we operate on an omnichannel servicing strategy. You'll work closely with a mentor to help you master each of the technologies and we'll make sure you have all the training you need to become a great Software Engineer.
Capital One is committed to diversity in the workplace.
If you have visited our website in search of information on employment opportunities or to apply for a position, and you require an accommodation, please contact Capital One Recruiting at 1-800-304-9102 or via email at RecruitingAccommodation@capitalone.com. All information you provide will be kept confidential and will be used only to the extent required to provide needed reasonable accommodations.
For technical support or questions about Capital One's recruiting process, please send an email to Careers@capitalone.com
Capital One does not provide, endorse nor guarantee and is not liable for third-party products, services, educational tools or other information available through this site.
Capital One Financial is made up of several different entities. Please note that any position posted in Canada is for Capital One Canada, any position posted in the United Kingdom is for Capital One Europe and any position posted in the Philippines is for Capital One Philippines Service Corp. (COPSSC).
The benefits
Training
You'll get access to vast amounts of internal and external conferences and a dedicated internal training platform.
Community
You'll get to do some volunteer work every now and then. We are proud to support our local tech communities with various meet-ups and events for you to get involved in.
Health
Live a healthy life with our private health insurance which is free for you and your family.
Fitness
Stay in shape with our on-site gym in Nottingham and rooftop running track in London.
Wellbeing
Work-life balance is important to us. So, we are open to flexible working to support your lifestyle.
Finances
As a Software Academy graduate, you'll start on £32,000 for our Nottingham schemes, and £40,000 for our London ones. Both come with an extra £5,000 as a starting bonus. Our intern salaries start at £22,000 for Nottingham locations and £25,000 for London, pro-rata with a £1,000 signing bonus for each, too.
Success profile
Shape the future of digital banking. We're only as good as our tech allows us to be. So we can't just sit back and wait for other people to create the next big thing.
Programming – You'll need to have a baseline coding ability, any language to start out is fine and we'll help you become bilingual. We use the latest JS frameworks for web development, native iOS and Android mobile development and cloud hosted microservices.

Problem-Solving – You'll be finding creative answers to complex problems. It'll be fast-paced and challenging. But you'll be able to help shape some of the most fundamental ways we run our business.

Fast Learning – Being a top programmer won't cut it. You need to be a dab hand at learning quickly, too. Hone your skills in everything from APIs to mobile, big data and cyber security.
What do our Software Engineering Graduates do?
Meet some of the team and learn about what it's like to be a Software Engineering Graduate here at Capital One.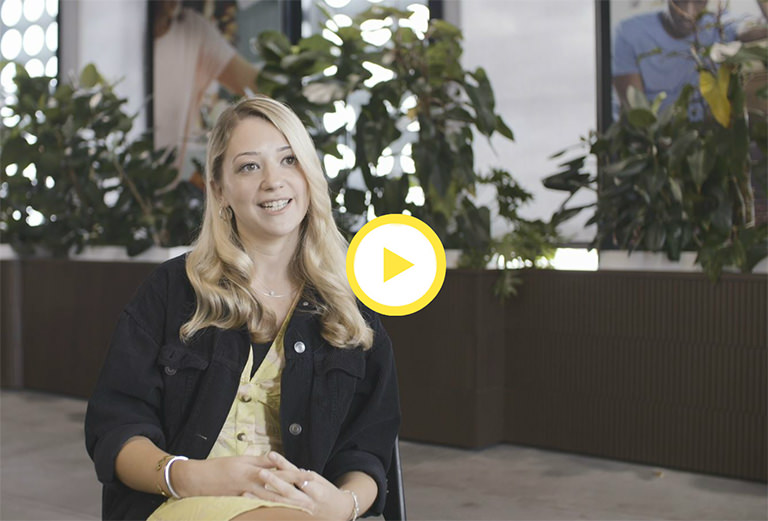 Becca - Senior Software Engineer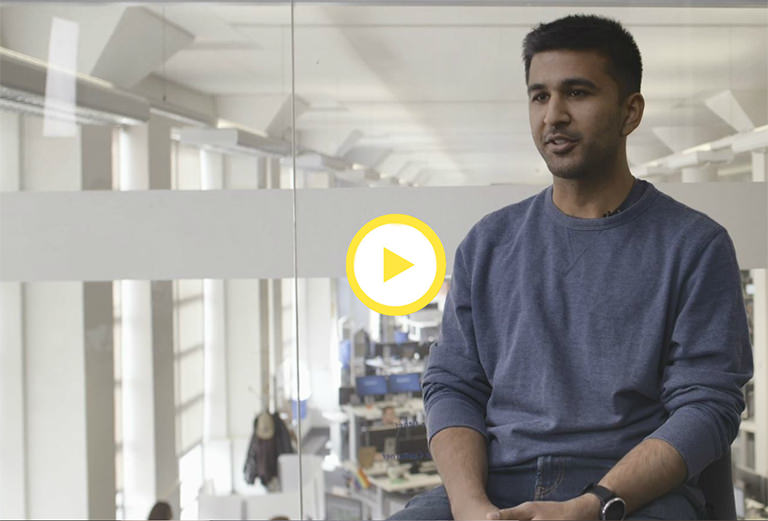 Krishan - Senior Software Engineer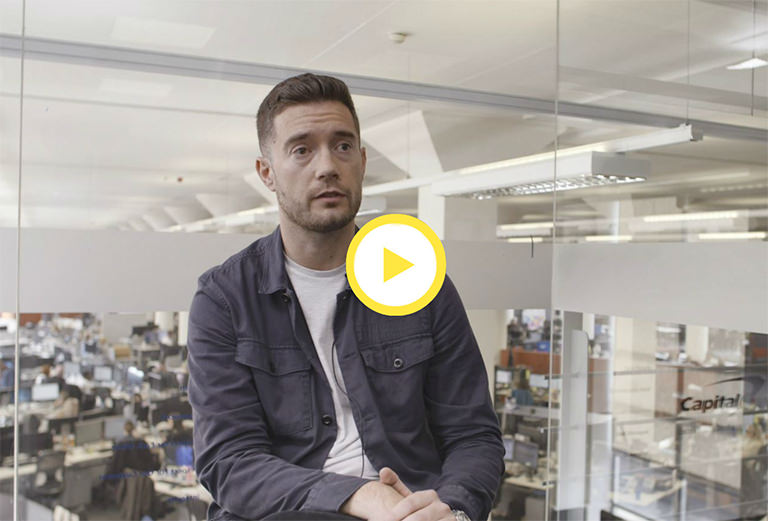 Paul - Senior Director, Software Engineering
Your
career path
We don't believe there's only one way to progress your career. At Capital One, you can choose the path that's right for you.
Life in this team is exceptionally fast moving. So we're definitely looking for fast learners. And you'll need to be the kind of person who loves to throw themselves into new challenges. If that sounds like you, this is a very rewarding place to be.
Working right at the heart of our business, you'll help us deliver on our mission of humanising finance in all sorts of ways. You'll be working with the coolest technologies around. You'll also be encouraged to push yourself – and the boundaries – at every turn.
Then there's our rewards. Your starting salary will be at least £32,000 for Nottingham schemes and £40,000 for London, with an extra £5,000 joining bonus on top and performance bonuses along the way for both. For our internships, the salary starts at £22,000 for Nottingham and £25,000 for London, with a joining bonus of £1,000 for both locations. Not to mention a whole host of other benefits.
And from your very first day with us, we'll help you find your feet fast with everything from a buddy to tech training.
We think you'll like our working environment too. Some of these roles are based at our Nottingham where you can enjoy the lively, cultured and affordable city life. Others are at the White Collar Factory in London's Silicon Roundabout – the centre of tech city.