Welcome
to the
Strategy Analyst Programme
Humanising finance is what we're about. But to all intents and purposes, we're a financial services company with a tech mindset. We harness the most powerful tech solutions to create ever-better products and services that will make our customers' lives easier.
Join our Strategy Analyst programme, and you'll help to make that happen. You'll come at problems from fresh new angles. You'll be brimming with ideas (and not afraid to share them). And you'll keep our whole organisation on the right track.
So what exactly does this role involve?
Essentially, you'll be seeing a broad range of projects through from start to finish. Those projects will have a direct impact on what we do – often on some of our biggest business decisions.
And because you'll have the chance to rotate through a number of our teams, you'll get a feel for where your skills and interests best lie. Which will be invaluable when you step up to the next level.
The role
Job ID R124728
Nottingham Trent House (95002), United Kingdom, Nottingham, NottinghamshireStrategy Analyst Summer Internship 2022
Start date: June 2022 (10 week placement)
Locations: Nottingham & London
Salary: £25,000 (pro-rated) plus £1,000 joining bonus
Love to learn?
You probably think of Capital One as a credit card provider. But we make finance human by channelling our business acumen into technology, products and tools. That's how we help customers find the right credit for them.
And one of the happy consequences of making finance more human is that Capital One is an inspiring place to launch your career.
(Plus the high starting salaries and other perks are pretty exciting too...)
Strategy Analysts at Capital One
At Capital One, we're always looking at ways to boost our business and give our customers a better experience. Join us for 10 weeks as a Strategy Analyst Intern, you'll take a bird's eye view of our business, and find new ways to improve every aspect of what we do. Expect to take on real projects with support from a team buddy, a programme mentor and excellent training. You'll even get to meet the CEO. 
What you'll learn

We'll help you develop your coding skills and analytical abilities as well as showing you how to build models and make recommendations based on solid quantitative and qualitative analysis. 
You'll learn how to interpret data and other insights to make the right decisions for our business and customers. Plus, you'll influence, collaborate and present across the business, including to senior leaders. 
What you'll need

You need to be in your penultimate year and it doesn't matter what degree you have. What does matter is that you bring a curious mindset, along with superb problem-solving skills. An aptitude for maths is important, and you'll be keen to develop skills in coding and analysis. We look for people who thrive in a collaborative environment. You'll work well with others, but you'll also be focused on growth and development – yours and ours. 
We're inspiring because we're inclusive. A gamechanger because we never stop pushing ourselves. Great because of you. 
Application information
Sponsorship:We can consider applications from candidates who have the right to work in the UK without sponsorship (including Tier 4 students who can work outside of term time)

Eligibility:We accept applications from any penultimate year undergraduate or incoming postgraduate completing studies in 2023 only.  If you are due to graduate after 2023 you won't be eligible at this time.

Application deadline:You'll need to apply by Sunday 31st October and we'll contact you with details on next steps so please add our email address to your safe sender list
What you should know about how we recruit
We pride ourselves on hiring the best people, not the same people. Building diverse and inclusive teams is the right thing to do and the smart thing to do. We want to work with top talent: whoever you are, whatever you look like, wherever you come from. We know it's about what you do, not just what you say. That's why we make our recruitment process fair and accessible. And we offer benefits that attract people at all ages and stages.
We also partner with organisations including the Women in Finance and Race At Work Charters, Stonewall and upReach to find people from every walk of life and help them thrive with us. We have a whole host of internal networks and support groups you could be involved in, to name a few:
REACH – Race Equality and Culture Heritage group focuses on representation, retention and engagement for associates from minority ethnic groups and allies

OutFront – to provide LGBTQ+ support for all associates

Mind Your Mind – signposting support and promoting positive mental wellbeing for all

Women in Tech – promoting an inclusive environment in tech

EmpowHER - network of female associates and allies focusing on developing future leaders, particularly for female talent in our industry
Capital One is committed to diversity in the workplace.
If you require a reasonable adjustment, please contact ukrecruitment@capitalone.com  All information will be kept confidential and will only be used for the purpose of applying a reasonable adjustment.
For technical support or questions about Capital One's recruiting process, please send an email to Careers@capitalone.com
Capital One does not provide, endorse nor guarantee and is not liable for third-party products, services, educational tools or other information available through this site.
Capital One Financial is made up of several different entities. Please note that any position posted in Canada is for Capital One Canada, any position posted in the United Kingdom is for Capital One Europe and any position posted in the Philippines is for Capital One Philippines Service Corp. (COPSSC).
Who We Are
At Capital One, we're building a leading information-based technology company. Still founder-led by Chairman and Chief Executive Officer Richard Fairbank, Capital One is on a mission to help our customers succeed by bringing ingenuity, simplicity, and humanity to banking. We measure our efforts by the success our customers enjoy and the advocacy they exhibit. We are succeeding because they are succeeding.
Guided by our shared values, we thrive in an environment where collaboration and openness are valued. We believe that innovation is powered by perspective and that teamwork and respect for each other lead to superior results. We elevate each other and obsess about doing the right thing. Our associates serve with humility and a deep respect for their responsibility in helping our customers achieve their goals and realize their dreams. Together, we are on a quest to change banking for good.
The benefits
Health
Live a healthy life with our private health insurance which is free for your family.
Fitness
Stay in shape with our on-site gym in Nottingham and rooftop running track in London.
Wellbeing
Work-life balance is important to us. So, we are open to flexible working to support your lifestyle.
Salary
As a Strategy Analyst graduate, you'll start on £40,000 with an extra £5,000 as a starting bonus. Our intern salaries start at £25,000 pro-rata with a £1,000 joining bonus too.
Training
You'll get access to vast amounts of internal and external conferences and a dedicated internal training platform.
Community
You'll get to do some volunteer work every now and then too. Through volunteering, you'll play a pivotal role in the delivery of our community investment work.
Meet Lucy
Lucy Hagues, UK CEO
Lucy joined Capital One's Strategy Analyst graduate programme in 2005 from the University of Cambridge.
"As a graduate joining a large company you can be sceptical about the culture and values. I know I was. It took me while to realise that it was really true – we're absolutely committed to both excellence and doing the right thing for our customers."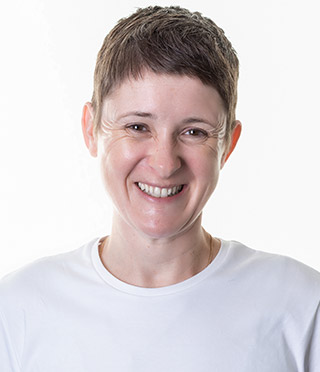 Success profile
Take a bird's eye view of our business and find ways to make it better. We're not fans of 'business as usual'. We're always coming up with new ideas and finding new ways to improve. You'll help us find those ways.
Analytical – You'll have a knack for translating complex data into business ideas, and vice-versa. You'll need strong maths skills, an analytical mindset and a willingness to learn to code.

Curious – You'll be a creative problem-solver. You'll need curiousity to be able to solve new ways to help our customers stay on track with their credit.

Confidence – Not only will you come up with ideas - you'll also need the confidence and presentation skills to get those ideas into market.
What do Strategy Analyst do?
Meet Licheng and learn about what it's like to be a Strategy Analyst Graduate here at Capital One.
Want to understand a bit more about the work of a Strategy Analyst at Capital One? Take our short quiz and find out if you've got what it takes. Expect some calculations in the quiz, so make sure you have a calculator, pen and paper ready.
This case study has been developed specifically to show you the type of work our Strategy Analysts do here. So, whilst the data and scenarios are fictitious, the objectives and tasks are realistic.
Your
career path
We don't believe there's only one way to progress your career. At Capital One, you can choose the path that's right for you.
Programme brochure
For more information about our Strategy Analyst programme, please see the programme brochure.