Back to top
Life at Capital One
Capital One is an award-winning place to work. We got this recognition by practising what we preach.
We make work life simple, giving our associates an inclusive culture that enables them to develop, thrive and be creative. We're interested in your skills and ideas, not what you're wearing.
You won't need to roll up in a suit every day to make a good impression. Smart casual is fine by us.
Expect challenging work, but not ridiculous hours. We'll give you sensible hours, with a reasonable amount of flexibility.
And plenty of new opportunities to explore along the way.
Step out of the office when you need to. We care about how good your work is, not how much time you spend at your desk. So you're free to recharge and rethink in our chill out areas, with snacks, games and pool tables.
Learn more about Life at Capital One
Graduate programmes opportunities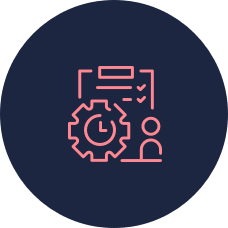 Product Manager
Do you want to disrupt the financial sector with cutting edge products and features to make people's lives easier?
If you are a skilled communicator and a proven team player with a passion for collaboration outside of your studies we want you to help us create visions and strategies for our products.
Download brochure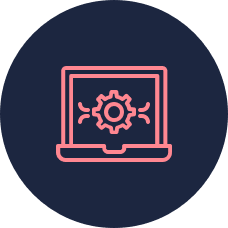 Technology
Have you got the potential to turn the latest technologies into fantastic customer experiences?
You'll need some programming skills but you don't need to be an expert – our training will help you quickly develop your abilities and get up to speed.
Download brochure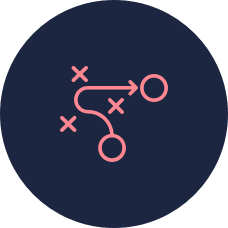 Strategy Analyst
This is an opportunity to turn ideas into reality. To improve the way we do things right across our business. And to have a direct impact on our customers.
Bring us a high level of numeracy, and we'll help you develop the coding skills and analytical capabilities you need to influence our future – and succeed in yours.
Download brochure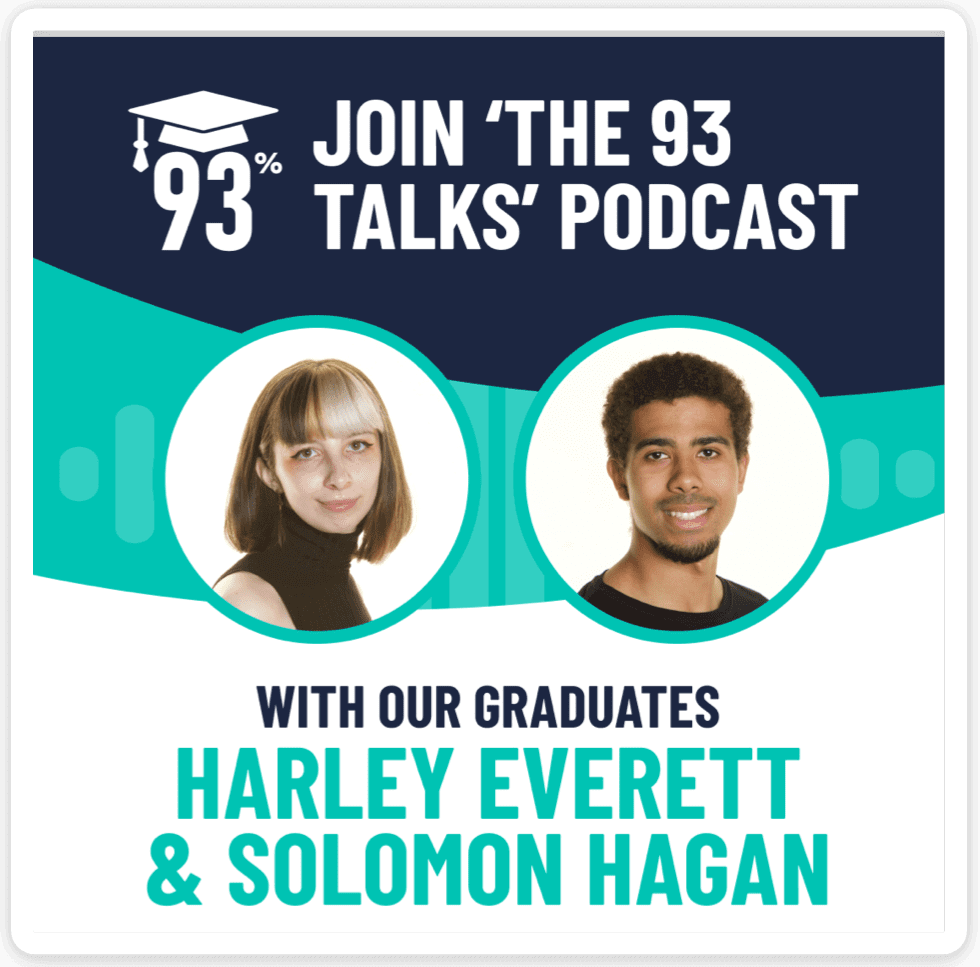 Two of our associates, Harley Everett and Solomon Hagan, joined The 93% Talks podcast for a wide-ranging chat about careers.
They talked about university, applying at Capital One, and their career journeys so far. For anyone just starting out, this episode is packed with awesome advice.
This podcast is created by The 93% Club, a charity that's tackling the state-private education divide in the UK.
Take a listen and learn more.
Internships and Placements Opportunities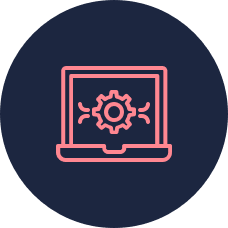 Technology Internship
If you love to code, this 10-week internship could be for you. It's an opportunity to develop your skills in a wide range of tech systems and software. All while helping us to create new solutions that will enhance our business and make life easier for our customers. Get ready to have some serious fun. Learn lots. And explore your potential.
Download brochure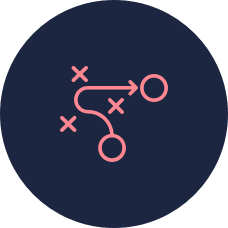 Strategy Analyst Internship
This 10-week programme will see you tackling a range of challenging projects – all of which will have a direct impact on our customers. You'll develop your skills by looking at problems from every angle and help us to find new and even better ways of doing things. You could be studying any subject – we'll just want to see good numeracy, creativity and a commitment to learning new things.
Download brochure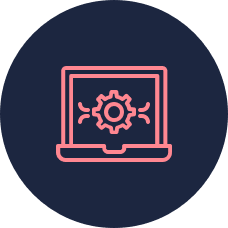 Technology Placement
If you love to code, this placement could be for you. It's an opportunity to develop your skills in a wide range of tech systems and software. All while helping us to create new solutions that will enhance our business and make life easier for our customers. Get ready to have some serious fun on your year out.
Download brochure
Your potential is what makes us great.
A career with us is a chance to learn, challenge, grow and take your abilities much, much further.
You'll develop all sorts of new skills as part of a business that's always inclusive and always pushing boundaries.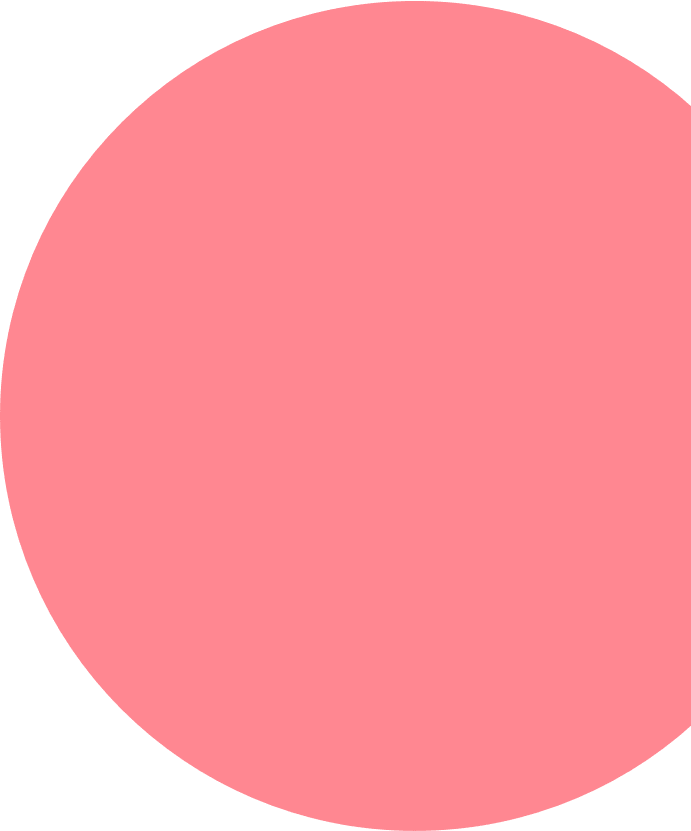 Who we are
If you think of Capital One as just a credit card provider, think again. In many ways, we're as much of a technology business as we are a finance company. We pioneered the use of predictive modelling in the industry, and today we still look at credit the way tech companies look at everything.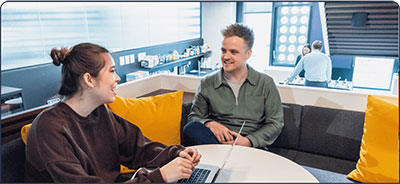 What you can expect
A career with us gives you the chance to ask big questions like: "How can we change the way millions of people live for the better?". It's why Capital One is an inspiring place to launch your career. This is your opportunity to take the lead in finding new ways forward for our business and even our industry. To make a real life impact.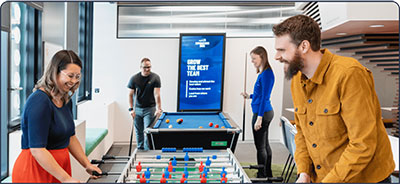 Where we could take you
We'll invest in you because we value the ideas and different perspectives you can bring. We know you can help us change banking for good. Our early careers programmes have been the route to success that many of our senior leadership team have taken. Take Lucy, our UK CEO, for example. Learn more about her journey.
Our partners
We work with a number of external partners who support us in diversifying our approach and thinking, whilst expanding our reach to students across the UK.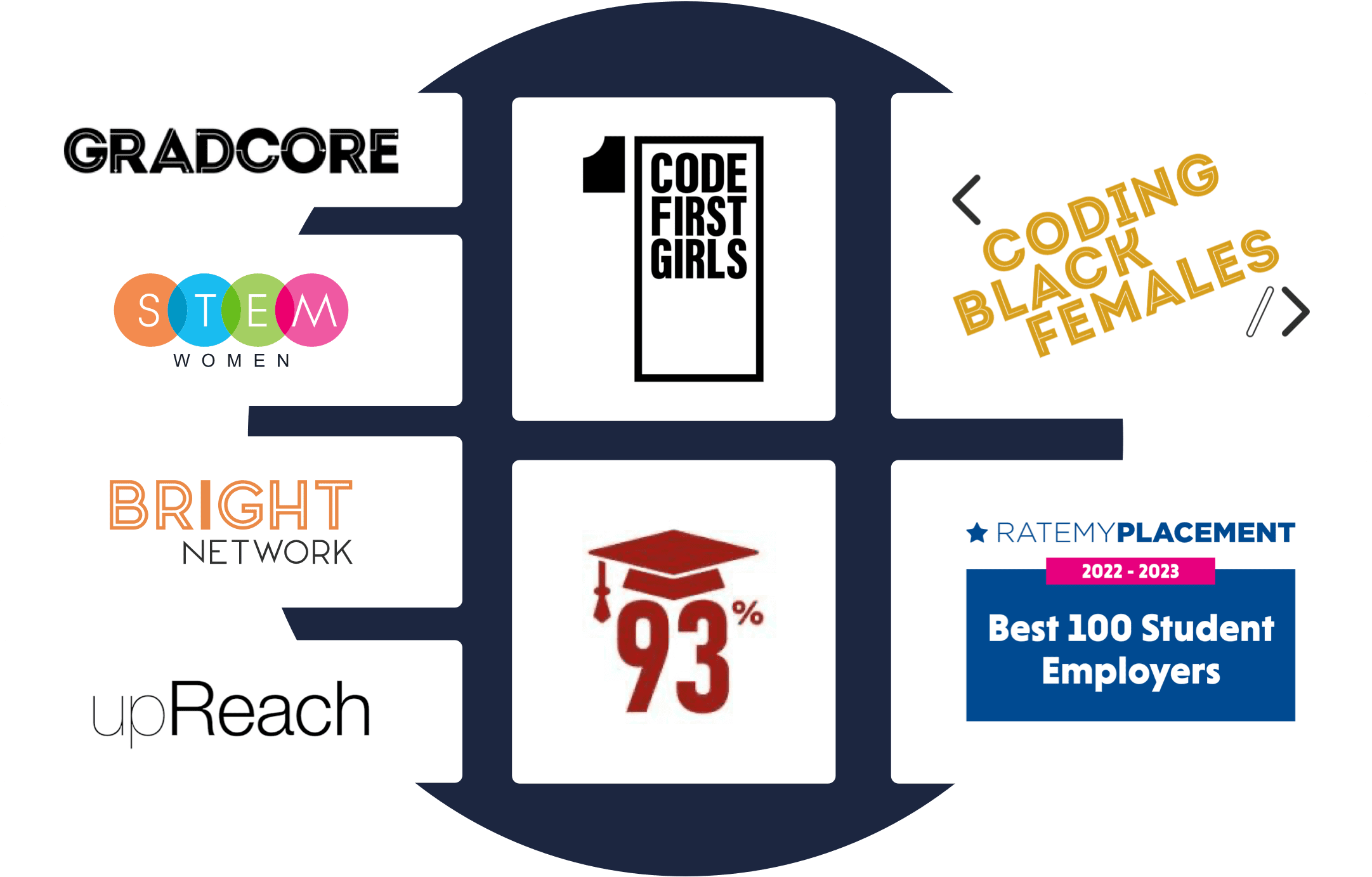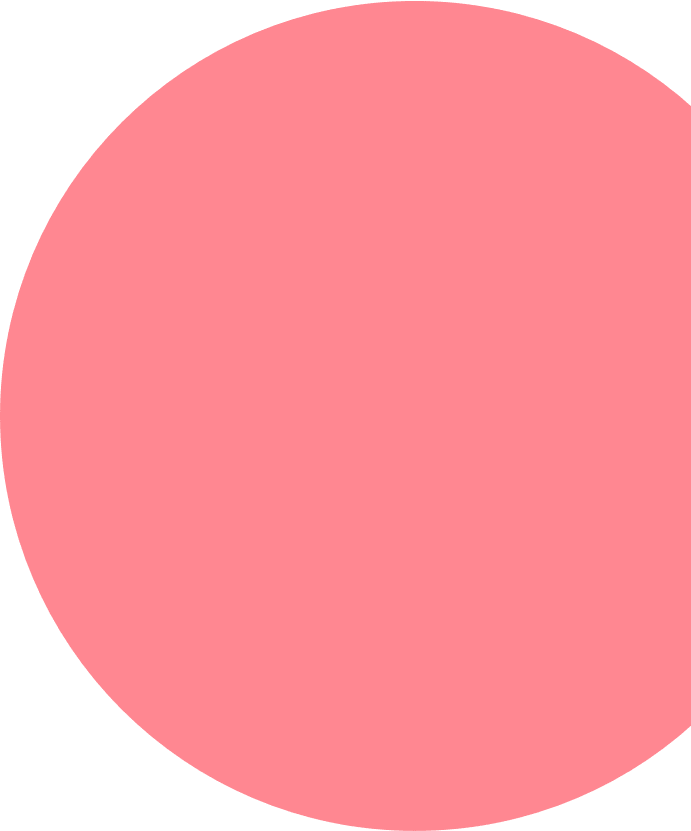 Development
Bring the potential and we'll give you everything you need to grow.
Capital One
University Programme
Professional Development learning designed to give you the skills you'll need to be effective and impactful
Role-Specific Development
Structured role-specific development designed to give you the knowledge needed to grow and excel
Role Rotations
Structured rotations offering you the chance to work with other teams, experience other roles and develop your understanding of Capital One
Stretching
Projects
Real-life projects which will engage, inspire and stretch you, giving you the opportunity to shine
Strong
Support Network
From line managers, mentors and buddies to our early careers team, you'll have a strong network of inclusive support to help you get the most out of your programme
Career
Development
We'll help you to get really clear about your personal strengths, your development areas and help you to make plans to close the gap
Inspiring
Speaker Series
You'll get the opportunity to attend a variety of speaker sessions from our own leadership team and external speakers
Developmental Feedback
You'll get good quality, regular, open and honest developmental feedback from managers, peers, and mentors enabling you to better understand your progress
Graduate
Community
You'll have access to a graduate community which offers amazing peer support, exciting social events and networking opportunities to help with the transition into work and immersion into the business
Participation
We'll create space for you to actively participate in community programmes, recruitment campaigns and events to enhance your experience and learning
Application process
Step 1
Get the ball rolling
Choose the role that is right for you. Click 'apply', attach your CV and answer a couple of standard application questions.
Step 2
Show us what you bring to the table
Take an online assessment. This is your chance to show us how well you can:
Deal with different situations
Use numbers and information to make good decisions
Code (if that's part of the job)
Step 3
Fire up your webcam and say hey!
Answer the questions we give you, via video. Some of them will be about why you want the job. Some will be technical questions. If you've applied to be an analyst, you'll do a case study with one of our Analysts over video too.
Step 4
Come and meet us
We'll chat to you on Zoom first and then meet you. Wear whatever makes you feel comfortable and confident. Don't shy away from who you are as a person – we want to see the real you! We'll set you several tasks that could include things like:

Case studies: to test your problem solving and business instincts
Presentations: how well you can research and communicate ideas?
Group tasks: to make sure you have a team mentality
Coding tests: depending on the programme, there's usually a technical interview to check you've got the right skills
Step 5
Your final interview
This is the last interview, we promise! Depending on the role you've applied for, we might invite you in for a final interview to get to know you a bit better before we make our final decision.
Step 6
Yay or Nay
You'll get plenty of support from your recruiter to help you prepare for every stage. After each step, we'll be in touch within a couple of days. If it's bad news, we won't just say 'no thanks'. We'll be very happy to give you feedback to explain. We'll tell you where you did well and where you could improve. If it is good news, we'll tell you everything you need to know for the next stage. Once you've run out of stages, it'll be a 'Congratulations, see you soon'. Best of luck!
Frequently asked questions
Anything unclear? Here are some of the most common questions we hear about our processes.
When do applications open and close?
Our programmes open for applications in September but closing dates vary by programme. Make sure you check the programme listing for specific closing dates. Closing dates are always subject to change if we receive high volumes of applications, so we'd recommend applying early to avoid disappointment.
Can I apply to more than one programme?
Yes, you can apply to more than one programme. However, if you're interested in multiple positions for the same programme (e.g., you're undecided if you want to apply to a graduate or an intern role), we'd suggest just applying to one job posting as the application process is the same. If you reach the interview stage, you can discuss your interest in other positions with your recruiter.
If I applied previously but didn't complete my application, can I be fast tracked to the stage I already reached?
If you already completed online assessments, the results stay valid for 12 months so you won't need to retake these (as long as our criteria hasn't changed). If this is the case, a recruiter will automatically move you forward to the next stage of the process. For any other stage after that, we don't typically fast track candidates for any other reason. That's so that we can assess your current performance against other candidates in the process at that time.
Can I reapply if I've previously made an unsuccessful application?
Yes, you can reapply six months after your last application.
Why do I need to provide personal data about my background at the application stage?
When you apply, we'll ask you to provide your gender and ethnicity. But you can choose not to declare this. We use this data to help us better understand who is applying to our roles and measure if they're representative of the overall population. We don't use this information to make hiring decisions.
Do you have minimum grade requirements to apply?
No, we recognise that educational attainment is not the only measure of your suitability to our programmes. This means we won't ask for your grades and we welcome applications from candidates of all degree disciplines.
Do I need a cover letter?
No, cover letters are not required for any role and won't be reviewed as part of your application.
Am I eligible to apply to internships if I'm in my first year?
No, our internships are only open to students in the penultimate year of studies. You'll need to be either in your second year of a Bachelor's degree or the third year of an integrated Master's or degree with a year in industry. You can apply in your final year if you're considering post-graduate studies or have a place confirmed.
Can I apply to a programme if I've already graduated?
Recent graduates are able to apply to graduate roles only. This will need to be within 12 months of you graduating or completing your post-graduate studies. After that time, we'd suggest you explore other roles to join Capital One.
Are you able to offer sponsorship?
We're able to offer sponsorship to candidates who are currently studying in the UK or have the right to work full time unrestricted via another visa type. This is subject to change at any time, dependent on current UK immigration rules.
I require reasonable adjustments during my application, who should I contact?
Please email ukgraduaterecruitment@capitalone.com once you've submitted your application and they'll be able to support you.
What kind of preparation can I expect ahead of my interviews or assessment centre?
Your recruiter will send detailed preparation info ahead of the interview day as well as calling you personally to ensure you feel comfortable and prepared. We also run interview skills workshops.
Can I get feedback on my application if I'm unsuccessful?
You'll automatically receive a feedback report after you complete our Situational Strengths Assessments. However, we aren't able to provide feedback on coding assessments. Due to the high volume of applications we receive, we're not able to provide individual feedback on our video interviews – but we may be able to provide you with general themes. Once you reach our interview stages, we'll be able to give you personalised feedback on your performance to support your ongoing development.
When does the graduate programme start?
Our main intake is September, but we're sometimes able to offer off-cycle start dates for students who've already graduated. These are typically Jan/Feb or June.
When does the internship programme run?
Our intern programme runs for 10 weeks in the summer. This is typically the end of June to August. We're not able to offer internships outside of the main programme dates as the onboarding and training dates are fixed.
When does the placement year run from?
Our placement programme runs for 12 months. Placement students typically join in September alongside our Graduate cohort.
Do you offer work experience?
We don't currently offer any paid/unpaid work experience programmes other than our internship programme.
I've got another question not answered here, who can I contact?
Feel free to drop us an email to ukgraduaterecruitment@capitalone.com if you can't find an answer to your query and we'll get back to you!
Sign up for job alerts
Don't see a role that's right for you? Don't fret. You can sign up for our job alerts and we'll make sure to let you know when the right one comes up.