Working In Collections with Anca
Capital One is on a mission to change banking for good and hire the best people along the way! That's why over the last few months we've been catching up with the amazing people who work here.
We pride ourselves on hiring the best people, not the same people. Building diverse and inclusive teams is the right thing to do and the smart thing to do. We want to work with top talent: whoever you are, whatever you look like, wherever you come from. We know it's about what you do, not just what you say.
The role of a Collections Specialist is extremely important here at Capital One UK. Using their strong communication skills, they must answer a variety of calls from our customers who might be experiencing financial difficulty and/or challenging situations in their lives that have led them to fall behind on their credit card payments.
Collection Specialists deliver clear messages to customers, whilst applying a high level of customer service and an empathetic approach. Each customer will have different circumstances so they're required to manage each individual situation to help find a suitable outcome using various different channels.
It's an incredibly rewarding yet demanding role, which Anca Lonescu a Specialist Collections Front Line Coordinator will explain in more detail…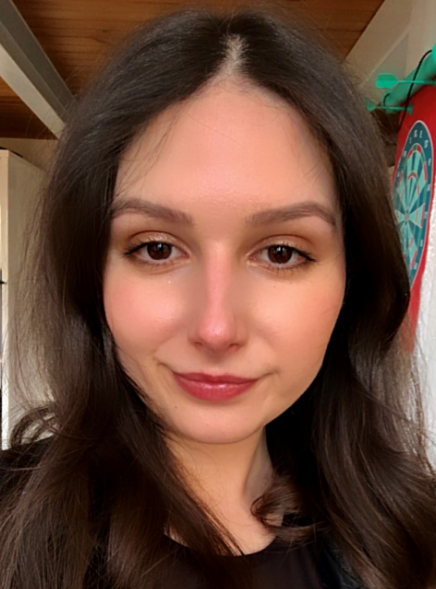 How long have you been at Capital One?
"2 years"
Tell us a little about you as a human
"I have a passion for investigation and enjoy challenges of any kind. I am very open-minded, enjoy a good debate and love hearing differing opinions. I am ambitious and enjoy taking on responsibility and the challenges that come along with it."
What do you enjoy most about working here?
"The culture and values and the fact that those are very obvious in all the other Capital One employees - there is a really strong community feel and everyone shares the same ideals. It's a great company to work for because people made it that way. Hearing all the stories about people progressing and building a career over a long duration of time and still being here was very motivating to me as I want to achieve that myself."
Do you feel supported working here?
"Yes, I have been very lucky to have very supportive managers throughout my time with Capital One UK and that made a massive impact in where I am today. The role can be quite demanding so it's really comforting knowing that your manager has your back and you have someone to rely on. All of my colleagues are equally encouraging, and we support each other's aspirations and journey."
How do you feel you've grown whilst working here?
"I've become a lot more aware of my strengths and areas of development. I have been able to understand what I am good at and what I want to pursue going forward. I have also been able to overcome a lot of obstacles and improve overall. I have also gained a lot of friends and being in a job that allows me to have a good work and life balance has given me the chance to improve my personal life as well. This role has also massively improved my ability to deal with customers in challenging or difficult situations."
What are the benefits of working at Capital One UK?
"The lovely people that you meet, the great perks that come with the role (hybrid style of work, split between working from home and the office, the life and medical insurance + discounts), the ability to develop professionally and create your own path. Due to the size of the business there's also the possibility of progression. Capital One also has great events put on for the employees such as the recent OneFest where I had a great time catching up with everyone and having a good time off work but still with work people! The Christmas giveaways are always amazing too."
What myths could you disprove about working as a Collections Specialist?
"Whilst the day-to-day role can involve challenging conversations, this also partners with some really positive interactions with customers. It's also very helpful that Capital One's approach puts the customer first at all times. It's far from the regular image of a Collections role, sending bailiffs, not understanding customers' circumstances and the like."
What would you say to someone who was considering applying to work at Capital One UK?
"If you want to build a career, you have a great work ethic and want to find like minded people, this is the right place for you!"
We are currently on the lookout for people who can join our fantastic customer service teams.
For those interested in being a Specialist Customer Support associate, check out this job advert to learn more.