Working In Customer Operations with Jessica
People are at the heart of Capital One UK and it's important that we highlight the amazing people that work day in day out to provide the best service to our customers.
At Capital One, we're on a mission to change banking for good. And that means we look for people who are as committed to shaping the future as we are. People who want to take on new challenges, grow their skills and stretch their potential like never before.
At Capital One, the role of our customer support teams are crucial. Every single customer interaction matters. And it's our responsibility to make sure that whenever a customer contacts us, we have highly-skilled people ready to provide the best possible outcome for them. Our teams are trained to understand the needs of each customer, and we have processes in place to ensure each customer receives the best possible service.
Whilst there can be challenges when working in a customer support role, Capital One is focused on helping its customers and it can be really rewarding to provide people with the appropriate help and support.
But don't take our word for it, Jessica, a Collection Specialist here at Capital One UK gave us some insight into her role and what makes Capital One UK tick for her…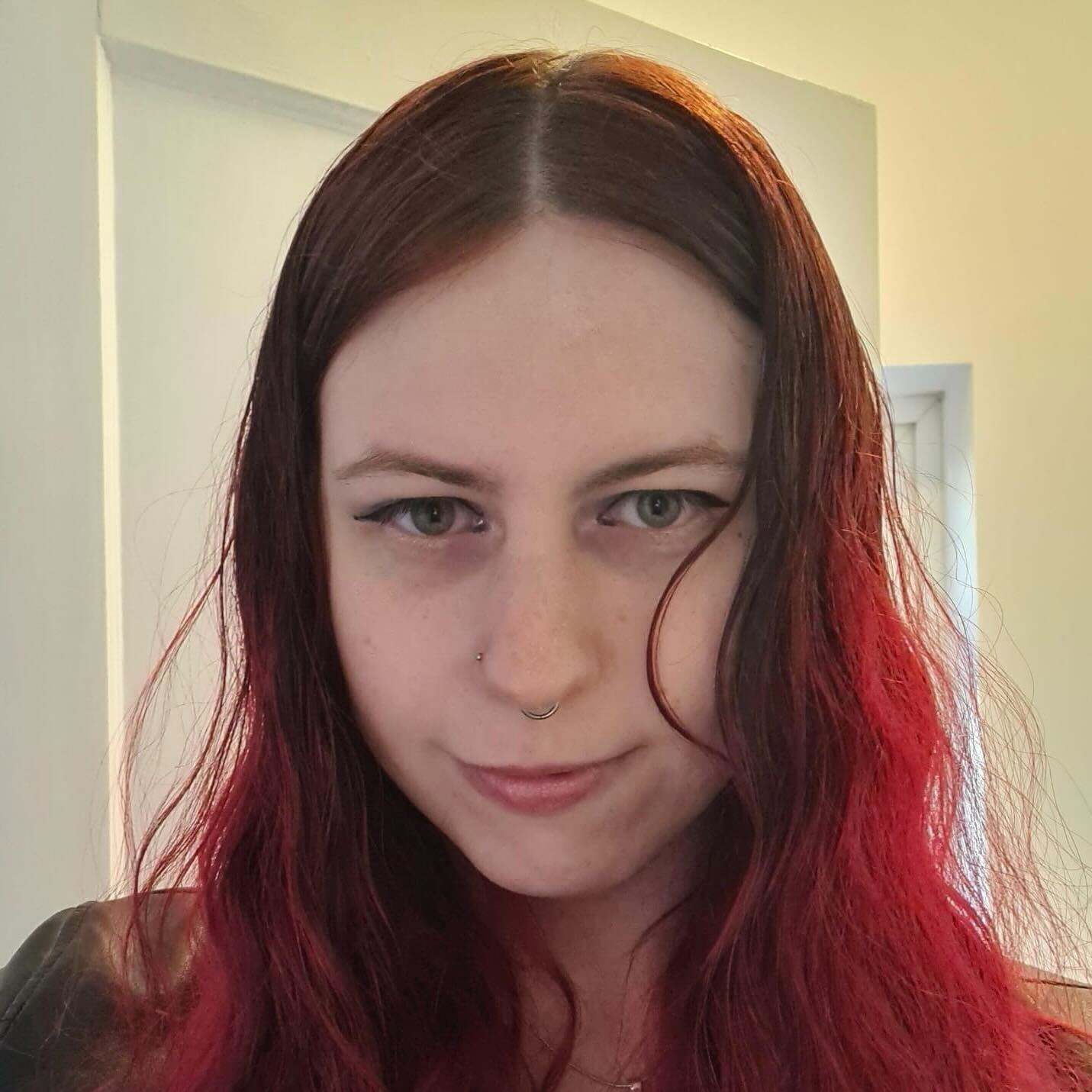 How long have you been at Capital One?
"I've been here almost 6 months."
Tell us a little about you as a human.
"I spend a lot of my personal time playing video games, Card games such as magic gathering and a bit of poker and supporting my local LGBTQIA+ centre helping people through their day to day life and providing them support if they need it."
What do you enjoy most about working here?
"I enjoy the Friendly manner and approach to work. Everyone respects and treats others well and every time I'm in the office I feel I meet someone new."
Do you feel supported working here?
"Very much so, from the get go Capital One was happy to support and try different techniques and ways to approach topics, when initially training while it was very important, learning felt very straight forward and understandable and there was always time to rego over something or brush up on a more unknown topic."
How do you feel you've grown whilst working here?
"Personally I took the job wanting to improve my ability to handle phone work, and taking a job answering the Phone all day definitely helped with that, I found I feel a lot more comfortable and happy to help and support customers, I feel Capital One has helped me with the struggles I had taking phone calls and Capital One has helped me grow more as a person, through options that can open up to me in the future as well as options I have been given to support myself and progression down the road."
What are the benefits of working at Capital One?
"I was told that everyone was friendly and it was a great work environment and honestly it very much is, I didn't come across it immediately as working from home has definitely changed things but everyone is so friendly and inclusive. I have also found that because it's a much larger company there is a bit of everything at Capital One and so many fun and interesting topics to learn about from other members of the team. I suppose also the tasty food in the office can't be complained about either!"
What myths could you disprove about working as a Collections Specialist?
"When going into the job my history with Collections Specialists was not the best, I was under the assumption that a lot of the time it's just requesting money from people who cannot even afford to get by each day, but that is nothing even remotely like what we do. While the customer is always right, there are plenty of options to help customers, and honestly I feel more times I'm asking customers how they are and just making sure they are doing ok or at least as well as they can be in the situation they are in as opposed to actually asking for payments.
The fact my job is to make sure the solutions we come to are affordable and not going to cause the customer financial difficulty really stands out to me as a way we are trying to
support and help the customer as much as we can as opposed to the assumption that my job is to just take money from customers."
What would you say to someone who was considering applying to work at Capital One?
"Go for it! I recommend this job to quite a few friends and honestly I can say I have never worked for a company that makes you feel so looked after and supported. The large diversity of people means there are going to be people you can meet that will have similarities and there are lots of differences that make us all different and interesting in everyone's own way.
I could not recommend Capital One enough and I highly recommend applying and if you do I hope to see you in the office or at a work day out!"
We are currently on the lookout for people who can join our fantastic customer service teams.